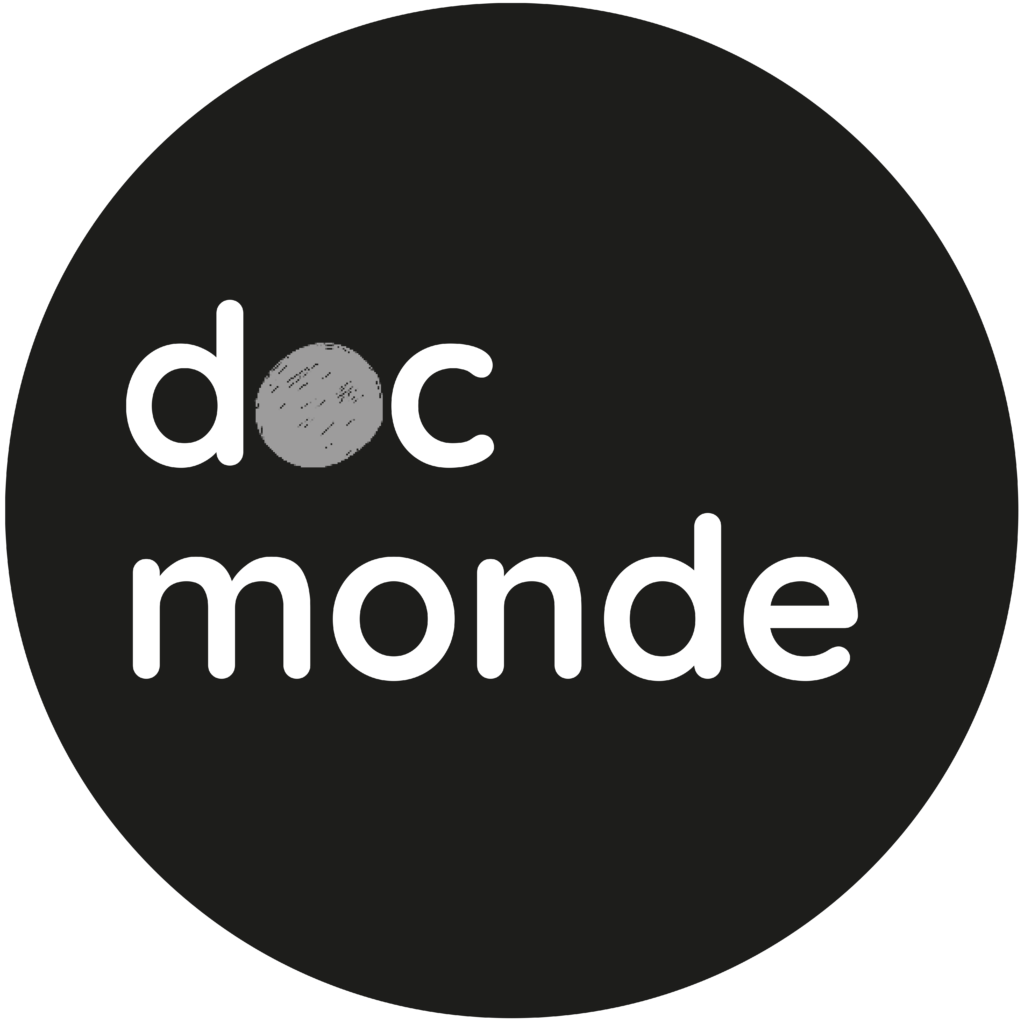 Born in 2012 from the international activities of the Ardèche Images association, the Docmonde association offers training in documentary writing and production, and organizes international co-production meetings, through several regional programs: Africadoc, Eurasiadoc, Doc Amazonie Caribbean, Asiadoc, Doc Indian Ocean and Doc Pacific.
From the outset, the objective has been to intimately link the creative process of the writing workshops with the actual production of projects, on five continents. Over relatively long workshops, the film emerges, which can then be presented to its future partners: producers, broadcasters, invited by Docmonde to participate in international co-production meetings.
The aim of these forums is to create an authentic space where local filmmakers can exchange with both local and international professionals in the documentary industry, so as to unveil the singularity of these outlooks coming from all over the world. It is precisely the unique perspective of each filmmaker that Docmonde strives to support. The infinite diversity of creative documentary cinema gives every participant the opportunity to convey their individual worldview and preserve their multi-faceted, unpredictable realities.
Taking the time to think, write, meet people and network, create, experience the journey and understand is increasingly rare and precious in this era of immediacy and abstraction. This time is essential to the elaboration of authentic and singular creations. It is this temporal space that the Docmonde programmes seek to offer their participants, buoyed by the hope that by distributing such a multitude of different visions of the world, in turn the world might just be transformed.
Africadoc has forged my professional path, it's a whole life for me. Thanks to Africadoc, I was able to access the Master 2 Documentary production from the Gaston Berger University of Saint-Louis (Senegal) and make a documentary "The tree without fruit" which has been around the world and which has 25 prizes of its assets. Following the Africadoc production workshop, I founded the production company Tabou Films to compensate for the lack of a production company in Niger and to promote author documentaries, particularly those focused on the unspoken of society. Nigerien and beyond its borders.
Aisha Macky
Director and producer from Niger
Without the DocOi program, I would not have been able to make my film Ady Gasy, The Malagasy Way, my first feature film, in Madagascar. This support is vital for us filmmakers in the South to foster a real film industry with trained professionals. With this program, I have seen naive vocations and films that travel beyond our island.
Lova Nantenaina
Director and producer in Madagascar
Before joining the Africadoc network, I lacked a trusted professional network that could support me in the many stages of making my film. Thanks to Africadoc / Docmonde, I was able to benefit from invaluable support for the writing, production and distribution of my film. A first film is always an obstacle course and it is essential, I understood it, to be well supported. Thank you for this network which allows African directors and the diaspora to exist professionally and to shine internationally!
Dorothy Myriam Kellou
Franco-Algerian director
If I present myself today as a documentary filmmaker, it is largely thanks to the Africadoc network that I discovered and integrated in 2009. For me, Africadoc is not only a network of documentary film professionals but it is also a formidable network of human relations which has given meaning to my life. As I celebrate my 11th year in this big family, it is only natural that I stop for a moment to say thank you to each of you members of this network. Thank you Africadoc!
Mama Mbouobouo
director from Cameroon
My first film was made thanks to Eurasiadoc. Since its inception, cinema in Armenia has remained the same: all we do is learn what cinema is and how to make a movie. But Eurasiadoc gave me the opportunity to understand what it means to work abroad, to know how the film is evolving on the international market, how to prepare for the pitch and how to work with the producer. In a way, we see what a healthy film organism looks like.
Silva khnkanosian
Director in Armenia
In the Philippines, we don't have much access to creative documentaries. Our inspiration comes to us from what is available to us, mainly investigative documentaries on television channels. This is why the Docmonde Asiadoc program represented a real turning point for us. Our tutors confronted us with different forms of documentary narratives. We saw films and discussed our plans for weeks on end. It was such a rewarding experience! We also met our co-producer and a broadcasting partner, both of whom were decisive in the creation and financing aspects of our projects. Not only did Asiadoc help us finalize our films - All Grown Up and Dreaming in the Red Light - but it also inspired us to continue exploring creative forms to tell our stories.
pabelle manikan
Director in the Philippines
Lussas - docmonde@lussasdoc.org - 04.27.52.90.23